SOME OTHER GOOD FOOD LINKS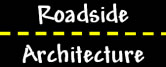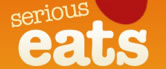 RECIPES



MISC
SOME OTHER TRAVEL RELATED LINKS

SOME OTHER RANDOM LINKS TO HELP YOU KILL TIME
Most are here:
MY PAGE OF MINDLESS THINGS TO DO IF YOU ARE TOTALLY BORED IN YOUR HOTEL ROOM WITH ONLY AN INTERNET CONNECTION
A GREAT NEW GOOGLE MAP FROM DINERS, DRIVE INS AND DIVES
Guy Fieri hosts a pretty good show on the Food Network ... hitting a lot of out of the way spots, many of which I have been to, many more that I haven't.
His endorsement of a major chain, one that most of his fans would likely find hideous, makes me wonder about his sincerity.
Meanwhile, the show has a Google map with all of the places he's featured.
Very worthwhile to check out.
The Food Network also has a huge database for other places (and other things) they have featured on the air.
Check out the Where to Find It Guide.
____________________________________
GREGG's APPROVED CHAINS
Overall, STAY AWAY FROM CHAINS.  BUT, there are a number of chains that are okay.  In no particular order ...
- Steak and Shake
- Farmer Boys
- White Castle
- El Pollo Loco
- Z Tejas
- Bucca de Beppo  WEB
- Skyline Chili
- Original Pancake House
- House of Blues ... HOB has gone more and more downhill with every visit lately.
- Boston Market
- Pappa-(anything)  WEB
- Bertucci's ... I hear they are going downhill as they get corporate.
- Bubba Gump's ... See Daytona on Florida page.
____________________________________
GREGG'S LIST OF ABSOLUTE WORST CHAINS
STAY AWAY FROM CHAINS.  Here is why  (in approximate order of horrible-ness, the worst-first) ...
- Ruby Tuesday's ... The Salty Food Champion, Preservatives.
- KFC ... Salty, Dry.
- Denny's ... Sickeningly fatty.
- Olive Garden ... NOT authentic in any way.
- Ponderosa
- Bennigan's
- Corky's BBQ
- Applebee's
- Red Lobster ... Salty
- Pizza Hut ... Salty, Lousy ingredients
- Little Ceaser's ... Salty
- McDonalds
- Dunkin Donuts ... If you like donut's you can ignore this dis.
- Cracker Barrel
- Sizzler ... Salty, Preservatives.
- IHOP ... How hard is it to find a local place with a decent, light breakfast?
- Taco Bell ... Sickening.
- TGI Friday's ... Fried and Salty.
- Burger King
- Chili's
- Tony Roma's
- Waffle House
- Wendy's
 ... at this point, I am getting into tolerable chains, so you should move back up and see my "approved" chains above.
____________________________________
GREGG'S HANDY GUIDE TO HOTEL CHAINS
Sadly, in the world of hotels, just because you've heard of the chain doesn't mean the hotel is tolerable.  But, for the fun of it, here is my rule-of-thumb guide. 
Keep in mind that I hate any hotel where the windows don't at least open by a crack for outside air ...
ALWAYS OKAY ...
 - Marriott (any Marriott brand is good, I prefer the Courtyard, Fairfield Inn, Residence Inn in that order, but watch out they almost always are in the middle of nowhere.)  The downtown versions tend to break format and my not be what you expect.
 - Sheraton (I almost never stay at Sheratons.)
 - Hilton (most brands, though I dislike Hampton Inns because the windows don't open.)  Your best bet are Hilton Garden Inns.
BETTER BET GAMBLES ...
 - Radisson
 - Best Western
 - Crowne Plaza
 - Holiday Inn
 - Days Inn ... at best borderline
 - Extended Stay
 - Super 8
LAST "RESORTS" ...
There are some okay versions of these hotels, but unless you are sure, don't gamble.
 - Howard Johnson
 - Rodeway Inn
 - Ramada
 - Motel 6
 - Days Inn
____________________________________
HINTS FOR FINDING GOOD PLACES TO EAT
My number one rule of thumb:  If you see a line for food, get in it. Exceptions:  If there are a lot of retirees, or if the line is in Vegas. This rule also does not apply to lines at chain restaurants -- which I can not explain.
- If you decide to go into a restaurant, but are still not sure, try the soup.  Sit at the bar and try the soup.  You can get a very good indication about the restaurant if the soup is from a can ...
- Cars in the parking lot ... if there are a lot of cars, it bodes well, but be sure they are all local and they shouldn't be all brand-new retiree's cars.  You need a selection of beaters, pickup trucks, etc.
- Ask a local ... but beware.  Too often locals know nothing (or) when they answer the question, they go into an unfruitful "name a restaurant" mode.
- Pay attention and keep notes ... when you see a feature on TV or something else in print, or someone tells you about a place in a different city, write it down.
- Surf the web ... visit the web site of the LOCAL PAPER.  They are usually editorially based and are of a higher caliber than if they take suggestions from the "unwashed masses."
- Ignore the city guides in your hotel room.  They are almost always ads in disguise. 
- Go to Food Channel's web site, FOODTV.COM and see if one of their shows has featured someplace in the area. 
____________________________________

PLACES THAT SERVE CHARTREUSE GREEN VEP
This stuff is hard to find, but finding it makes the trip worthwhile. I've heard it described as "like drinking a Christmas tree" and/or a kind of "combination Robitussin and Pepsodent."
- Spoleto, Northampton, MA (always)
- Nathan's, DC (usually)
- Billy Martin's, DC (sometimes)
- Rusty Nail, Burlington, VT
- Chanticlair, Indy (sometimes)
- San Ysidro Inn in Montecito, outside Santa Barbara
- Angele in Napa ... I'm told it's a good (albeit white tablecloth) place to eat. (ThanksBart)
I also found it upstairs at the restaurant at Sir. Francis Drake in San Francisco. Make sure they pour from the right bottle and that the bottle they pour from really contains the VEP. They can try to trick you.
PACKAGE STORES THAT SELL CHARTREUSE VEP GREEN
I wasn't planning on doing this segment, so, I'll have to start out roughly. As I get the actual names of the stores, I'll fix up the list.
Add to the list
- Table & Vine stores, Central Massachusetts
- WSLCB, State stores in Washington (can get it.)
- ABC, the liquor board in Virginia ... you'll probably have to order it, but they do have it on their list.
- Liquors 44, Northampton, Massachusetts
- A store in Georgetown, DC (roughly M & 32nd)
- There is a chain of liquor stores in Indianapolis (29th Amendment?) the store on either 38th or 86th has it.
____________________________________
GREGG'S RANDOM TRAVEL TIPS
Always open your window to outside air if you can. No matter where you are, the outside air has to be better. Corollary: Always get rooms on high floors so you feel safe with an open window.
For times I am stuck on a lower floor, I have a motion detector alarm designed for hotel doorknobs ... it can hang from an open window latch and presumably startle an intruder. The intruders don't have to know that I'll sleep through anything in my early sleep stages.
Ask what kind of a room you have in the early stage of checking in. They'll look a little harder for a better room if they think you care.
Always take your key with you when you leave the room for the last time. You might (probably) have forgotten something and you'll save a lot of time if you have your key.
Bring handi-wipes. They weigh nothing and give you piece of mind if you use them to swab the TV remote control and whatever other surfaces you expect to interact with during your stay.
Get a lock for your computer and strap it to the bed frame.
If you raid the mini-bar, run out and get replacements from the store in the morning if you can. (Hang the "Do Not Disturb" sign while you are out.) Make sure they are exact replacements and be sure the mini-bar isn't automated.
Drink bottled water – from a store, not bought in the hotel if you want to save a few bucks.
Drink a sports drink if the windows don't open, or if you are in a dry climate.
If your room has a couch, it is probably also a sleeper. That means there will be linens in the closet. Use the sheet in the closet to cover up the bedspread on your bed.
If you have phone numbers you use a lot, call your long-distance carrier and get 800 numbers that resolve to those phone numbers. It will probably be cheaper to use the 800# than your phone credit card and much easier. You can get 800 numbers that resolve to any number – even if it isn't your own number (ie. Modem numbers, clients, etc.) ... you can use the 800 number all you want and never tell anyone about it. It's secure.
Get a long Ethernet cord at Radio Shack and carry it with you. That way you aren't chained to the desk via the 12 inch cord most rooms provide if they are not wireless.
Put a little towel on the nightstand. Then, don't worry about what schmooey your stuff will come in contact with.
Use a plastic bag for ice. Never use the ice container. Think of all the non-ice-related things that bucket could have been used for in the past.
Always take the hotel pens in the room.
Use your battery powered presentation speakers along with Internet radio to have good background music. The radios in the rooms never work. Stop trying.
Learn to live with traffic noise. The "white" traffic noise (or the static from an off TV channel) helps disguise whatever noise comes from the next hotel room.
Always make a run for a lower rate.
Use http://www.roadfood.com to find a decent place to eat. Asking at the front desk generally gives you clichéd answers.
Use the bathmat to protect your face from the dirty rug and do some pushups.
Depending on the neighborhood, park your car on the street to avoid a parking fee at the hotel.
Don't tip for bad service, but do tell the person why you are not tipping. Save that money to be a generous tipper when someone deserves it.
Lock the door.
Get to know the front desk manager at hotels you frequent. Deal with them for reservations.
Go to a camping supply store and get a lightweight plastic flashlight. Try to get one that'll clip to your hat if you wear one. You will eventually get caught without power.
Complain if the hotel is under construction and they didn't tell you.
Don't believe them if they tell you your room won't be ready until 4PM (or something like that). Think about it, they start knocking on doors at 8:30 it is impossible that all the rooms become available, magically at "check-in time." If you are there, tell them you'll be back in an hour. If the clerk insists, find someone who is not on a power-trip.
BARS AND RESTAURANTS ...
Never run a tab for your first drink. Pay and leave a good tip as a signal to the bartender that you are a good tipper. I suspect this rule only applies if you are a good tipper. Then run a tab. They'll get the message; you'll get your money's worth.
__________________________________________